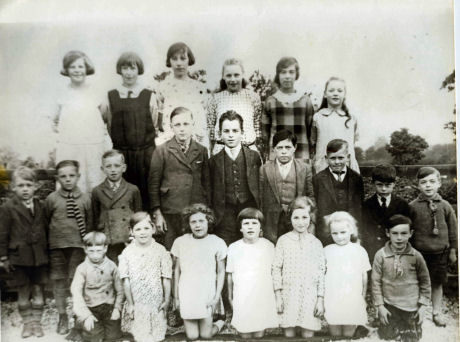 Left to Right rear row, Gladys West, Kathy Barker, Vera Peckett, Joyce Carr, Irene Husband, Margery Cann.
Centre row, Eric Warcup, Maurice Pearson, Len Cousins, Arthur Albert William Warcup, Harry Walker, Fred Bielby, Eric West, Bill Ogram, Alfie Husband.
Front row, Walter Barker, Lily Eastwood, Kathy Gray, Joan Cousins, Bertha Husband, Nancy Carr and Horace Harvey.

Names and picture supplied by Eric Warcup.