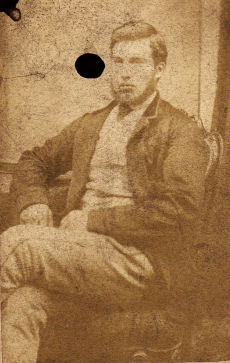 John Rennard was born in 1850 in Millington to George, an agricultural labourer and Jane (nee Mason). George was born in Bishop Wilton and Jane in Hayton. They lived at Grimthorpe Wood Cottages and in the 1861 census, John aged 11, was a scholar. In the 1871 Census John was a farm servant at Dalton Gates Farm, Warter, aged 20, where the head of the house was a Richard Dossey and Margaret his wife. On 22 Jan 1873 aged 22 he married Ann Towse aged 18. Ann was the daughter of David and Elizabeth Towse who kept the Cross Keys Inn, Thixendale. John is by now a farming foreman. In the 1881 census he and Ann were living at Hinds House, Raisthorpe with Burdale. His occupation is listed as an agricultural labourer. They already had 5 children and Ann's sister aged 14 was their farm servant and they also had 8 indoor servants.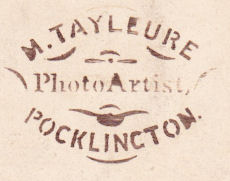 The photograph shown here was taken by Michael Tayleure and the style of the CDV and the logo 'PhotoArtist" on the back is consistent with photographs he produced in Pocklington in the 1870's.

In the 1891 census, aged 42 John was a farm foreman, living at Burdale Southwold (part of Wold House Farm). They now had eight children including my grandmother, Rose, aged four and two servants.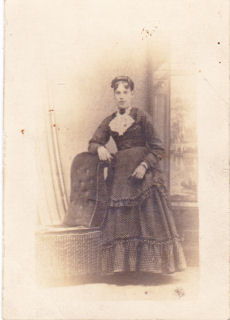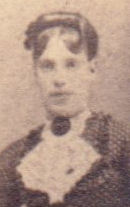 In 1901 they moved to Airey Hill, Hunmanby and John's occupation is Agricultural Horse at Hind Farm. They lived as a large extended family. Interesting to note that my Grandfather, John Henry Davis Jefferson worked on the next farm as a horseman, aged 16. Rose is now 14. In 1911 John is now Hind Farm foreman living with Ann, a daughter, son, and grandchild. Ann died on 17 Jul 1920 and John in Sep 1931 in the district of Bridlington, aged 81.

The photograph (above) is believed (but cannot be sure) to show John's wife Ann (nee Towse) whose father kept the Cross Keys inn in Thixendale.
John Finch recalls "As a very small boy my earliest memory is visiting Airey Hill and being entertained by several huge lads with rolled up sleeves, thick trousers and braces! We played quoits and had chitterlings for tea!"

If you have any information on the Rennard family, please contact the history group who will forward the request to John.