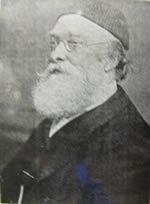 Michael Tayleure was born in Beverley. The census returns suggest he was born around 1830 and baptised at St. Mary's in Beverley. However, no birth record exists for a Michael Tayleure but one does exist for Michael Todd baptised on the same day with Charles Todd (a twin brother?) at St. Mary's Beverley on 12 October 1829. The son of George and Elizabeth Todd (nee Tayleure) who married on 15th December 1828 at Drypool parish church in Hull with witnesess James Maize and John Tayleure. George was listed as a Shoemaker, Cook's Yard, Dog & Duck Lane, Beverley. It is likely that Michael adopted the name Tayleure following the death of his father and in order to help promote his photography career, when at that time, a French sounding name would be an advantage. Many of the early Photography pioneers were French e.g. Daguerre (who started experimenting with photography in 1824). I believe Elizabeth was the daughter of the Beverley artist William Tayleure who did many of the famous etchings of Beverley Minster.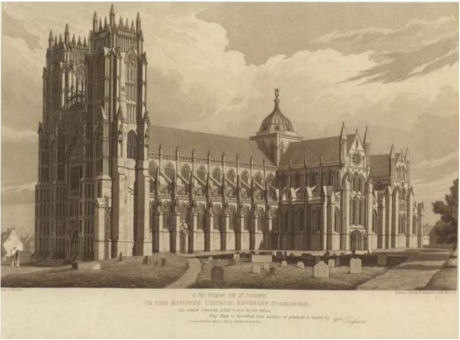 In 1851 he was living in Beverley as a painter journeyman and lodging in the house of James Scruton a general dealer in Wednesday Market, Beverley. He married Joanna Pearson on 6th January 1853 in Kingston upon Hull, and the name he used was Michael Todd Tayleure with his father named as George Todd Tayleure.
The first mention of him as a photographer is in the 1861 census in Middle Street, Driffield when he was listed as a painter, glazier and photographer and his 7 year old son Arthur Pearson Tayleure. In the 1864 Slaters directory he was in Middle Street Driffield in the painters, plumbers & glaziers section, but also in the Artists/Photographic section. He moved to Pocklington in Jan 1870 as the records show he joined the Congregational Church in Chapmangate. In the 1871 census he was living in West Green, Pocklington with his wife Joannah and son Arthur who by now was 17. Now his sole profession was stated as Photographer. In 1881 he was operating from Market Place. Son Arthur by now had married, and was in Chapmangate as a Provision Dealer with wife Susannah (nee Rooks) and children William, Albert and Ada. Arthur was know to be a keen Rugby player in Pocklington. In 1891, Arthur was innkeeper of the Black Bull and had added a daughter Florence and was assisted by father in law Charles Rook aged 84 and nephew Alfred Allison aged 13. In 1891, Michael was operating as a photographer from his home in Grape Lane. He must have found space restrictions as the houses were quite small in Grape Lane, so by 1901 his business was operating from Railway Street. Some of Michael Tayleure's photographs state the business is called Michael Tayleure & son, so this indicated that Arthur helped with his fathers photography business. He was a leading member of the Congregational church in Chapmangate and he appears many times in their records as a church leader.

Timeline of Michael Tayleure:
| | |
| --- | --- |
| 1851 | Beverley (Census) – Painter Journeyman |
| 1853 | Married Joanna Pearson in Hull on 6th January 1853 |
| 1861 | Driffield (Census) – Painter, Glazier & photographer |
| 1864 | Middle Street Driffield in the painters, plumbers & glaziers section, but also in the Artists/Photographic section. (Slaters Directory) |
| 1870 | In Jan 1870 Michael Tayleure joined the Congregational Church in Pocklington |
| 1871 | West Green (Census) – Photographer |
| 1872 | East Green, Pocklington (sic. probably means "West Green") – Johnson & Tessyman's dir. of York - photographer and artist |
| 1879 | Photographer (Post Office Directory) |
| 1881 | 18, Market Place (Census) - Photographer |
| 1889 | Market Place (Kelly's) |
| 1891 | Grape Lane (Census) - Photographer |
| 1892 | Railway Street (Bulmer's) |
| 1893 | Railway Street (Kelly's) |
| 1897 | Railway Street (Kelly's) |
| 1901 | Railway Street (Census) - Photographer |
| 1905 | Railway Street (Kelly's |
| 1909 | No entry (Kelly's) |
| | Son Arthur was Innkeeper of Black Bull Inn, Market Place |
The photographs that Michael did were varied, he took one of Pocklington Rugby team outside the Star Inn in Market place in 1888, but mostly the surviving photgraphs he took were the 'Carte de Visite'. Carte-de-visite were small visiting card portraits (usually measuring 4 1/2 x 2 1/2") introduced by a Parisian photographer, Andre Disdéri, who in late 1854 patented a way of taking a number of photographs on one plate (usually eight), thus greatly reducing production costs. During the 1860s the craze for these cards became immense. Many of these CDV size photos survive.
His son Arthur died in 1909 at the age of 53 and Michael died in 1916 aged 88.
If you have any CDV's from the photographer Tayleure then please let me know via the contact page.
The back of the photographs indicate where the studio was situated, including one at Market Weighton as well as his studio in Market Place and Railway Street:

1870's

1880's

1890's

1890's

Circa 1900

1900-1909

Three photographs taken by Michael Tayleure in his studio: